Salidas del Club Desplome Onda
Un mes de excursiones en la naturaleza
El club desplome hace varias salidas de senderismo o relacionadas con la naturaleza en el mes de marzo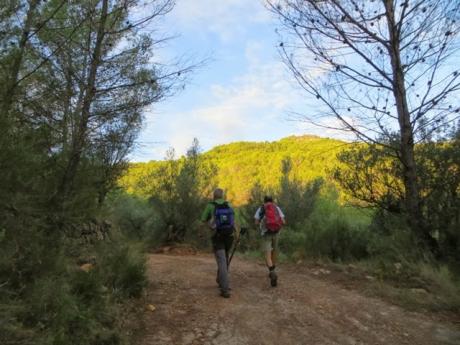 Description:
Actividades de ocio
Type: Rutas y excursiones
Dates:

Starts: 09/03/2014
Ends: 30/03/2014
Marzo 2014

09/03/2014 Salida familiar a la cueva "La Mola" (desplazamiento en coche hasta Fanzara). La salida es a las 9:00 a.m. Está catalogada como una ruta fácil. Está marcha se hará conjuntamente con el grupo "Geon" de Onda, se dará una charla sobre la espeleología con una pequeña demostración de este deporte.

15/03/2014 Onda- El Maset-Pico Espino-Tales-Fuente del Monti Mayor- Onda. La salida es a las 8:00 a.m. Dificultad media.


22/03/2014 Salida de escalada a Montanejos, Mítica escuela que tenemos al lado de casa. Disfrutaremos de sus placas y desplomes.

29/03/2014 PR-61 "Les Moles". Salida de día completo con coche de apoyo. Salida a las 7:30 a.m. Dificultad media-alta.
30/03/2014 Salida Familiar al Toll d'Ascla. Salida a las 9:30 a.m. Una vez allí seremos participes del anillamiento de aves. En coches particulares.
Para las marchas de medio día, hay que llevar almuerzo y agua. Y para las de un día completo hay que llevar también comida.

El Club Desplome, no se hace responsable de cualquier accidente que se pudiera producir en el transcurso de la marcha, así mismo el club se reserva el derecho de modificar cualquier recorrido.

La sede del club se encuentra en el edificio anexo al Pabelllon Polideportivo Municipal y el horario de oficina es los miercoles de 19 a 20:30h.

Las salidas se realizaran siempre desde EL MOLI DE LA REIXA.

Para apuntarse a las Marchas podeis contactar con el club a traves de:

Dirección de Correo Electronico:
o los Telefonos de Contacto:
622849195-619962874
en horario de 18h. a 21h.
Pagina web:
http://desplomeonda.blogspot.com.es/
This office does not assume responsibility for sudden changes or variations of the events published on this site.