Mediterranean Equestrian Tour 2016, the show is in Oliva
Publishing date 25/01/2016
The best riders meet up in Oliva to participate in the Mediterranean Equestrian Tour, an international hurdling competition that will celebrate its third edition this year. From January 27 Oliva Nova will host a sporting event that has become consolidated as one of the most important equestrian shows in Europe.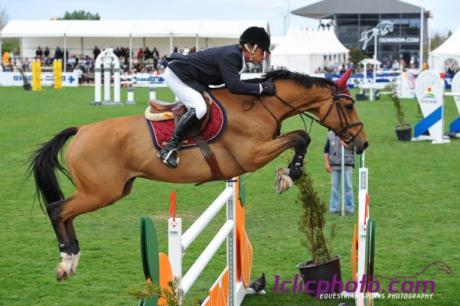 The MET project, which began in the summer of 2012 as a proposal for equestrian sport in the winter, is now a consolidated event in the international official calendar for the Olympic sport of hurdling.

The climatic conditions in the Valencia Region are very favourable to equestrian sports in the winter. Being near Europe and easily accessible through the Mediterranean highway makes the MET a very popular event with top jockeys who flock to it massively to the Oliva Nova facilities. The Resort also offers jockeys, owners and amateurs with an ideal stay due to the quality on offer: hotel, apartments, restaurants, spa, golf, gymnasium and beach, all very near the competition area.

The equestrian facilities are among the largest in Spain and Europe, with four sand tracks and one grass track, 300 fixed stables and the capacity to host up to 950 horses by installing portable boxes. There is also a commercial village during the competition with food, fashion, horse riding equipment and horse feed stalls, as well as a large restaurant tent from which you can watch the competitions, making it very attractive to the public, which can access it for free.

A large number of countries have been represented throughout the competitions hosted by the MET so far, including Germany, Saudi Arabia, Azerbaijan, Belgium, Bermuda, Brazil, Canada, Chile, Colombia, El Salvador, Slovakia, Slovenia, Finland, France, the United Kingdom, Ireland, Israel, Italy, Lithuania, Malaysia, Morocco, Norway, Portugal, Russia, South Africa, Turkey, Ukraine, the USA, Venezuela and Spain, with the largest number of participants. The competition includes all kinds of events, from young 5, 6 and 7 year-old horses, several levels for amateur jockeys, Bronze Tour (between 1.10 and 1.40 metres), and events in different heights for expert and professional jockeys, such as the Silver and Gold tours (between 1.20 and 1.50 metres). The competition programme will distribute more than a million euros.