Grapes and saffron from Novelda, a tasty experience
Publishing date 11/11/2013
Migas de pastor (literally, "shepherd's breadcrumbs") with grapes, inverted smoked fish salad with mMuscat grapes or tuna sashimi with soy sauce and black grapes are but a few of the proposals from the eight restaurants in Novelda that participate in the Grape and Saffron Gastronomic Sessions that beginstarting on November 14. Come visit Novelda for a uniquely tasty experience!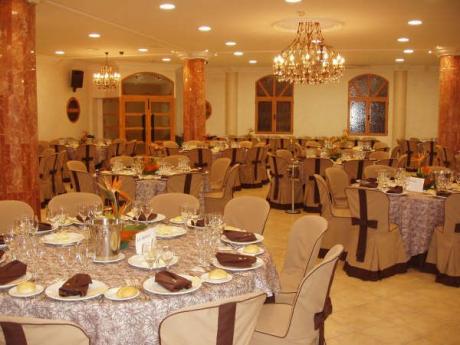 The grape and saffron gastronomic sessions will be held from Thursday 14 to Sunday 17, and from November 21 to 24. The price is the same, 25, and it also includes coffee and cold and warm drinks. The location, however, varies, as each session is held in a different restaurant. In order, tThese are the participating restaurants are (in order): Juan y Tere, La Taverneta, Pla Casa Coca, La Villa, Bodega Heretat de Cecilia, Palacios, Azafrán and Nou Cucuh.
You just can't miss these culinary offers that have been lovingly prepared from the best local products for the most discriminating connoisseurs. Indeed, Novelda's forte has always been its excellent cooking. So don't hesitate, come and taste it! No puedes perderte alguna de estas propuestas gastronómicas elaboradas con los mejores productos de la zona y dirigidas a los amantes del buen yantar porque si por algo destaca Novelda es por su excelente oferta gastronómica. ¡Ánimo y a probar!