Picasso and Marilyn in Valencia
Publishing date 20/03/2013
Valencia loves exhibitions, so it's easy to find all kinds of them in various locations around the city. This week we invite you to visit a few that will surprise you, featuring internationally renowned artists. From Picasso etchings to seductive photographs of Marilyn, both are on show at Centro Cultural Bancaja. Enjoy art in Valencia!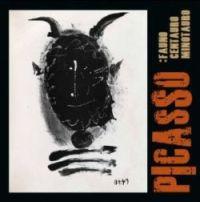 A selection of 50 etchings by the most world famous Spanish artist, Pablo Picasso, is on display at Fundación Bancaja in Valencia until 4 January 2014. The exhibition Picasso. Fauno. Centauro. Minotauro, looks at some essential concepts of classic mythology and the Málaga-born artist's take on them. The exhibition coincides with the 40th anniversary of Picasso's death.
And while you're at Fundación Bancaja, don't miss the exhibition entitled Tentación-Es Marilyn, running until 6 July and giving you the chance to get up close and personal with one of the biggest icons of the 1950s and 60s American star system.