Chema Madoz in Alicante
Publishing date 18/02/2013
The winner of the National Photography Prize is exhibiting in Alicante for the first time. Go to Las Cigarreras cultural centre and see the Chema Madoz show for yourself. You have until 14 April, so don't miss this great opportunity and be amazed by the unexpected. You'll never look at everyday objects in the same way again! This exhibition will make its mark on everyone who sees it.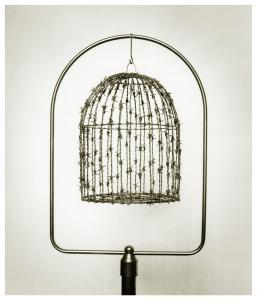 Alicante, specifically Las Cigarreras cultural centre, is now the setting for the first ever exhibition of work by Chema Madoz, winner of the National Photography Prize. What awaits you is a series of seventy black and white photographs of objects that reflect the connection between the real world and the imaginary world in a witty and ironic way.  The exhibition will be open in Alicante until 14 April and there is a free guided tour every Sunday at 12 noon.
And on the subject of exhibitions in Alicante, we recommend "Luz et Voces", running at Monte Tossal until 30 March and featuring the work of 100% 'thoroughbred' Alicante artists.
MACA is another of the essential landmarks on this cultural itinerary, and this month Alicante's Museum of Contemporary Art is hosting "A modo de reflexión" (By way of reflection), a show that will entrap you with playful transparencies, reflections imprinted on the ground, on canvas, on wood or in a photograph. You have until 7 April to take a look.
Another highly recommended day out if you happen to be in Alicante at this time of year is a visit to the castle of Santa Bárbara. Dramatized tours of the castle take place every weekend at 12 noon, plus, until 10 March, you can explore the history of piracy from ancient times up to the present day in the exhibition "Pirates. Thieves on the high seas".
As you can see, Alicante invites you to come and enjoy a huge range of cultural options in February, just choose your favourite day out and fall in love with this amazing destination!
More information:
http://www.cigarreras.es
http://www.maca-alicante.es
http://www.castillodesantabarbara.com