Calpe... a great place to be, even in the winter!
Publishing date 11/01/2016
Mild temperatures all year round is the best way to describe Calpe's climate. So, we invite you to come and have a winter holiday in this Costa Blanca destination, where you'll be able to enjoy beautiful surroundings and incredibly varied countryside, including the Rock of Ifach, the yachting marina, the seafront promenade and eleven kilometres of coastline marked by cliffs, beaches and coves. Not forgetting the local bars and restaurants showcasing Alicante's extensive culinary repertoire.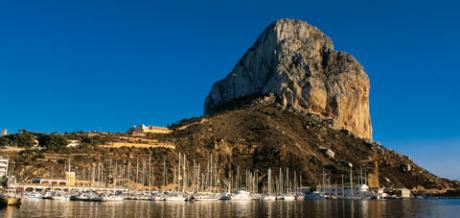 The history of Calpe is linked to the sea and fishing, the main livelihood for many families. Calpe has seafaring soul and you can appreciate the importance of the sea for its inhabitants while walking around the streets of the town, with buildings such as the Cofradía de Pescadores or while walking along the harbour and visiting the fish market.
In Calpe you can see the traces of different civilisations while touring around the famous seafaring streets with frescoes. The tradition is combined with creativity in a unique environment where monuments and museums hold great treasures to be discovered.