Artichoke Fair in Benicarló 2013
Publishing date 21/01/2013
The Artichoke Fair pays special tribute to its flagship product. Activities, workshops and cooking demonstrations will occupy, in the coming days, the streets and squares of this city of Baix Maestrat.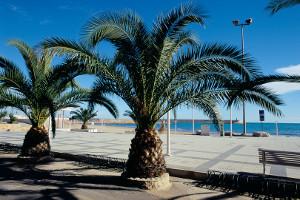 Until 29th January, Benicarló pays tribute to its product with guarantee of origin and quality through the Artichoke Fair. So, there will be activities such as Artichoke Skewer Days, the popular barbecue in the Plaza of the Constitution or the cooking demonstrations of Benicarló's Artichoke in the main streets of the city.
Pay attention to this opportunity to discover Benicarló and Baix Maestrat, lands that house monuments and sites of extraordinary beauty such as the Ermita de San Bartolomé, the Chapel of Christ of the Sea, the Basseta del Bovalar, or Puig de la Nao. Benicarló is a privileged city on the Mediterranean which has become, over the years, in an ideal spot to enjoy the clear waters of the beaches of  Caracola or Morrongo.