La Ruta de las Águilas, The Bike Addicts' Race
If competing on two wheels is your thing, come and take part in la Ruta de las Águilas, a multi-stage mountain bike race held in Navajas and Montanejos from October 9th -12th 2014. And it´s not just about racing – you can also learn to paddle surf in the reservoir, enter a paella competition or simply enjoy nature. If you already know you´re a bike addict, then come along and bring your friends because fun is guaranteed on the Ruta de las Águilas!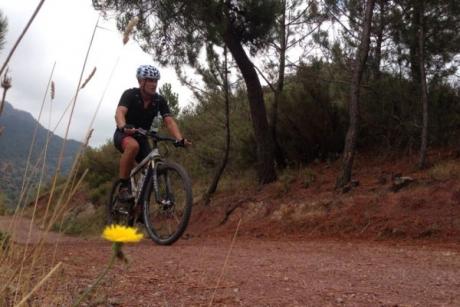 La Rutade las Águilas is a multi-stage competitive MTB event. Four days of competitions and fun times passing through Montanejos y Navajas, with a tour stretching across 220 kilometres, with a 7000 metre gradient.

La Rutade las Águilas is an event aimed at enabling active people of all ages to enjoy the magic of nature, adventure and sport, together with a relaxed and enjoyable environment for participants and their supporters. Activities on the agenda include the welcome party, the pasta party, the paella competition and the chance to practice or learn paddle surfing – the latest craze in water sports.

So that nobody is left out of la Ruta de las Águilas, there are three different ways to take part in the cycling event. The first is to sign up for the full race, which means participating in all four stages, from Thursday to Sunday, passing through Navajas and Montanejos. The second is to compete in the Saturday and Sunday stages taking place in Montanejos, and finally you can simply sign up for the Saturday, which is classed as the key phase of the competition and the most demanding challenge for participants.

Come and take part in a race running through the routes and pathways of Montanejos that will put the even strongest cycling legs to the test.