The Calderona, the temple of nature lovers
Publishing date 4/04/2016
The Natural Park of Serra Calderona, at only 20 minutes away from Valencia, offers unforgettable places to spend a family day or practice outdoor sports. Real nature at just a stone's throw away from the city.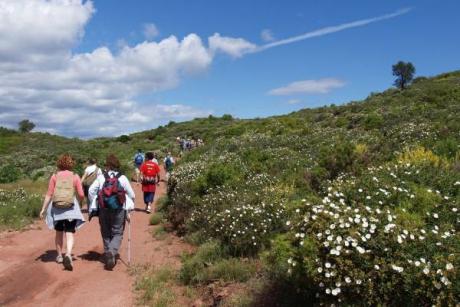 More than 18,000 hectares infested with cork oak and pine forests, silent valleys where some religious communities have found tranquility, a perfect rugged terrain to practice climbing, hiking, horseback routes, mountain biking, trails or simply contemplating a dreamscape. However, the best of Sierra Calderona is its location: just 20 minutes away by car from Valencia.

The Forests, fountains, monasteries, hermitages, mountains, ruins and canyons in Sierra Calderona are a paradise for hikers and nature lovers. Dozens of paths cross these mountains of great ecological and environmental value, including the European long-distance path GR-10. There are easy pathways that you can travel along with your family, but also there are other routes which are more technical, for those with a more adventurous spirit.

You should not miss the ruins of the imposing "Castillo del Alto del Pi", "La Cartuja de Porta Coeli", the viewpoint of Rebalsadors with a spectacular view, the Franciscan convent of the Holy Spirit in Gilet. Amazing places to enjoy nature and the best rural tourism.

And do not forget the food! The surrounding villages of the Calderona, like Serra, Náquera, Estivella, Gilet, Gátova Segorbe and Sagunt, have a wide range of products, a delight for worshipers of spoon dishes. The 'pot amb bledes' 'arròs amb fesols i nap', baked rice, delicious sausages and typical cokes will make your mouth water. A unique setting to enjoy the benefits of spring.