Come to the region of Els Ports and enjoy its nature, culture, gastronomy…
Publishing date 21/07/2016
If you are looking for a way out of the city, you should then come to a place where time seems to stop and where its villages offer peace and rest as they invite you to enjoy a tasty gastronomy, a wide cultural, artistic and historical heritage and a long range of rural tourism services, accommodation, restaurants… You won't regret it!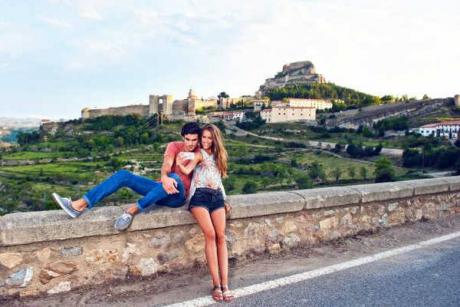 Els Ports is a mountainous region placed on the northwest of the province of Castellón, on the border with Catalonia and Aragón. It is a land full of contrasts, with mountains and open valleys, whose natural resources are full of different kinds of animals: hares, squirrels, partridges, quails, wild boars, goats, golden eagles, griffon vultures… Landscapes here are beautiful and quite different, and it is the perfect scenario for any kind of sport as well as for routes passing in front of chapels, sanctuaries, cottages and stone monuments.

Visit a land where this visual show is guaranteed and learn more about any of the many towns in the region of Els Ports: Castellfort, Cinctorres, Forcall, Herbés, La Mata, Morella, Olocau del Rey, Palanques, Portell de Morella, Todolella, Vallibona, Villores or Zorita del Maestrazgo. All of them offer history, art, tradition and life ―let's see if you can discover them all!