Black truffles from Morella, jewels to be enjoyed
Publishing date 27/01/2014
During the winter, the aroma of truffles invades the narrow streets of Morella, and, once tuber melanosporum reaches its highest splendour, between January 25 and March 9, the Truffle Gastronomic Sessions are held. They are simply delicious!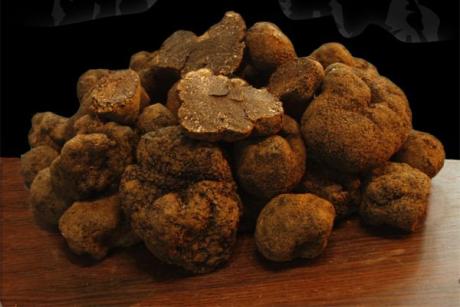 Truffles, with their extraordinary and humid aroma, are a part of tradition and history, but also a fundamental element of innovation and modernity in the cooking of Morella. The chefs in Morella outdo themselves year after year to offer the most exquisite dishes made from a product that is a jewel on its own, from late January to early March.

Black truffles from Morella, an exquisite, disturbing and aphrodisiac delicacy, is a gift from the earth in the winter which becomes the gastronomic star of the coldest day thanks to the expert touch of the chefs from Morella. This black diamond, with its high aroma and flavour, grants personality to cooking and becomes a true treasure appreciated by the most demanding palates.

Precisely, the celebration of the 2014 Truffle Cooking Sessions allow you to enjoy fine cuisine made using this beloved tuber. Furthermore, several cooking shows are held during the sessions, in which the chefs demonstrate some of the culinary secrets of this gastronomic jewel.