Sports and adventure in Montanejos
Publishing date 12/05/2014
This weekend Montanejos will host the Raid Junior Montanejos, a youthful adventure in nature. A romp through the mountains, a mountain biking route, a chrono climbing competition and an orientation test make up the event. Come and join us at Montanejos.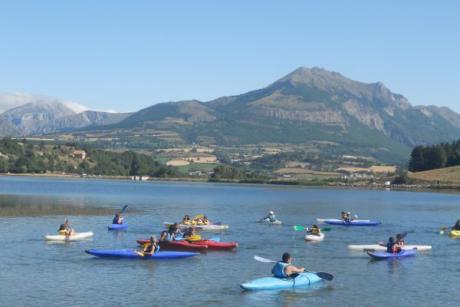 The goal of the Raid is, on the one hand, to promote a mountain destination in Spain that is ideal for nature sports tests, such as Montanejos, and, on the other hand, to select young people aged 13 to 17 to participate in the Spanish Cup, which will classify for the World Alpine Cup this summer.
The test to be held on May 17 and 18 in the town of Montanejos, in Castellón, will be organized by the Prodemon Sports Association. The Raid is made up of four tests: a mountain race on foot, a VTT trail through the forests of Montanejos, a chrono climbing test and an orientation test that will be used to select eight young people to belong to the Spanish team that will participate from July 28 to August 2 in the Alpine Adventure Raid World Cup.
Furthermore, the Raid has some extraordinary backers, elite sportspeople and adventurers such as Edurne Pasaban; Kilian Jornet, Raúl García Castaño and triathletes and adventurers Apolo Esperanza and Antonio de la Rosa.