An autumn of olives and mushrooms in Castellón
Publishing date 14/10/2013
To enjoy the autumn weather and fine food, there's nothing better than a trip to Castellón before winter sets in. In Els Ports everything is ready to delight you with mouth-watering mushroom dishes, the same as in Montanejos-Cirat, where they have special wild mushroom and game events. But if you prefer to delve into the world of olive oil, Segorbe is the place to go. Don't hesitate, come to Castellón this autumn!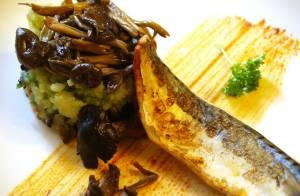 Twelve restaurants in seven of the towns in Els Ports have prepared some delicious traditional dishes cooked with innovative flair and a key ingredient: wild mushrooms. The idea is to attract visitors to the region's 2nd Gastronomy Event, due to be held from 18 October and 1 December. Mushrooms and game are also essential items on the menu between 18 October and 24 November at six restaurants based in Montanejos and Cirat. Game and wild mushrooms, local of course, are all the inspirational basis for dishes prepared using traditional recipes with a modern touch and in truly amazing surroundings.
Segorbe will become the capital of olive oil on 19 October with the "Muestra Agrícola del Olivo" event. Images, tasting sessions and workshops will all be entertaining visitors to this fair, now in its tenth successful year.