Manises, a sweet and chocolaty destination
Publishing date 31/03/2014
From April 4 to 6, Manises will host the chocolate fair, the sweetest event being celebrated. Artisans and vendors will offer tastings, workshops and games. Come to Manises to see a town that is truly sweet. Delicious!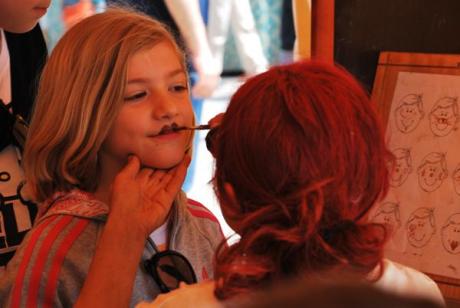 On April 4, the chocolate fair will be inaugurated in Manises, an event for all ages that is held for the second time thanks to the patronage of the Comes de Sueca Chocolate Museum and Factory. This fair was born last year as an initiative from the local tourism council in collaboration with the Comes de Sueca Chocolate Museum and Factory, a family business that has been running since 1870. Manises square also hosts a number of artisans and vendors from the town and the rest of the Valencia Region who will be here to delight visitors with their handmade chocolate and sweets.

As in its first edition, a programme of family activities, with games and workshops for children, most of which are related to chocolate and traditional Valencian sweets, such as fartons (yeast pastries), as well as activities for adults, with directed tastings entitled del cacao al chocolate (From cocoa to chocolate),gluten-free cooking workshops, traditional pastry workshops, and wax and honey workshops, among others, have been organized for the Fair of Chocolate and Artisan Sweets.
If you like chocolate, Manises is the place for you this weekend.