Programación Auditorio Germanias para el mes de mayo 2014
Buenas propuestas para disfrutar de la cultura en el Auditorio Germanias de Manises.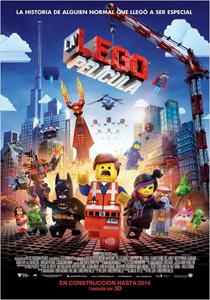 Description:
Actividades culturales
Dates:

Starts: 01/05/2014
Ends: 31/05/2014
Address:
C/ GARCÍA LORCA, 6.
City: Manises
Phone numbers:
CINE
-Lego La Película
Sábado 10 y domingo 11 de mayo las 18:00h
Emmet trabaja como constructor en la ciudad Lego, pero sus conocimientos de construcción no van más allá de colocar las fichas atendiendo pormenorizadamente las instrucciones de edificación. Sin embargo, sin saber cómo ni por qué, es confundido con un "MasterBuilder" e introducido como cabecilla de una misión que tiene por objetivo evitar que un malvado acabe con la ciudad de bloques. Por suerte, los habitantes de tan atípico lugar no están solos. Los mismísimos Superman y Batman han tomado la forma de muñecos Lego para tomar parte de esta gran aventura.

Entrada: 4 euros
Entrada reducida: 3 euros
TEATRO
-Teresa de Ávila
Sábado 3 de mayo a las 22:30h
-Ticket
Viernes 16 de mayo a las 22:30h
Compañia: Clownic-Tricicle
Dirección: Marc Montserrat
Intérpretes: Edu Mendez, Xevi Casals i Gerard Domenech
Ticket es un viaje por la historia del cine de humor, un espectáculo de teatro de acción que toma como punto de partida las secuencias cómicas más universales: Charles Chaplin, Marx Brothers, Keaton, Laurel & Hardy, Tati, Rowan Atkinson (Mr. Bean) y Monty Python, entre otros, para transformarlas y trasladarlas al escenario reinterpretadas a la manera de Clownic.
Una sucesión de sketches trepidantes y delirantes que fusionan el cine de humor y el teatro cómico con un sólo objetivo: SEGUIR HACIENDO REIR AL PÚBLICO CADA 10 SEGUNDOS!.
Entrada: 7,5 euros
Entrada reducida: 6,5 euros
-Alicia en el País de las Maravillas
Domingo 18 de mayo a las 18:00h
Companyia: Saga producciones
Direcció: José Sàiz
Intèrprets: Mamen Mengo, Estela Muñoz, Jónatan Cantos i Adrián Romero.
Algo maravilloso está por suceder. Cuando lo cotidiano se convierte en fantástico y la imaginación supera ampliamente la realidad, el mundo cambia de los pies a la cabeza. Así es El País de las Maravillas. Adéntrate en él y acompaña a Alicia en esta peculiar aventura de situaciones inverosímiles y absurdas, donde la magia y la imaginación son los protagonistas. Un sinfín de divertidos personajes acompañarán a nuestra protagonista y sorprenderán al público con sus alocadas propuestas e ideas.
Entrada: 3 euros
Entrada familiar (4 persones): 10 euros
APTA PARA TODOS LOS PÚBLICOS

-IX Mostra de Sainets
Viernes 23 y sábado 24 de mayo a las 22:30h
MÚSICA
-Concert Amics de la Creu de Maig
Viernes, 2 de mayo a las 20:00h.
-Concert Big Band i Cor de Jesús
Sábado 10 de mayo a las 22:30
-Festival Semifinal Sona La Dipu Pop – Rock 2014
Sábado, 31 de mayo
BAILE
-Festival Folclórico
Sábado 17 de mayo
Information compiled by:
TOURIST INFO MANISES (eng)
Avenida del Tramvies, 15
46940 Valencia
Phone: 961525609
Fax: 961520931
This office does not assume responsibility for sudden changes or variations of the events published on this site.