Llíria, a destination to enjoy history
Publishing date 11/05/2016
On the 21st and 22nd of May come an explore the Roman remainings of Llíria with the route 'Edeta Romana i Madinat Lyria'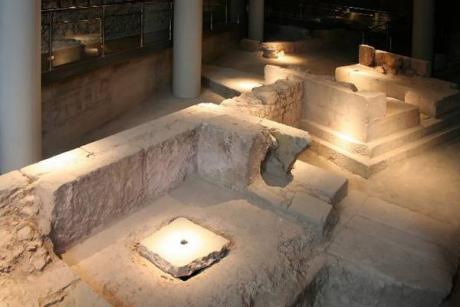 Llíria holds an exceptional monumental, architectural and cultural heritage. And thanks to the guided visits program "Llíria, Simfonia de Cultures, Primavera 2016" you will be able to understand and comprehend the historical value of the capital in Camp de Túria. During the months of March, April, May and June four fantastic touristic routes will be offered for free with the purpose of getting deep in the past of a town full of cultures, as if they were the notes in a simphony.

'Torre Campanar de la Sang', 'Edeta Romana i Madinat Lyria', 'Llíria Medieval' and 'Llíria Renaixentista i Barroca' will be the thematic routes that will take you back in time to discover the splendorous past of this Valencia's province. The city of Llíria was born during the Bronze Age on San Miguel's hill. In the Iberian times the village of Edeta, Edetania's capital, was also founded. Thanks to its political, economic and strategic importance, the city played a decisive role in the Roman civil wars.

On the 21st and 22nd of May you will have the chance of exploring the Roman city of Llíria in the route 'Edeta Romana i Madinat Lyria', which will offer visiting Roman mausoleums, the archaeological museum and the Arabic baths, as well as watching the audiovisual projections "Eutico in pursuit of Elysium" and "Hassan's legacy". Studying the past will help to understand the present in an entertaining way. Do not miss it.