Every Friday, a tapas trail around Llíria. What a treat!
Publishing date 28/10/2013
You still have time. There is still more than a month, until the 29th November, to sample the little culinary treats served up by over half a dozen bars and restaurants every Friday in Llíria. If you relish sampling these mini fixes of fine food, Llíria hands it to you on a plate.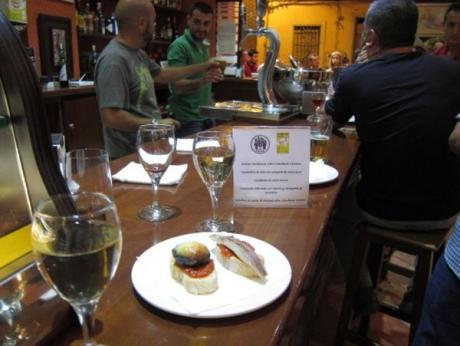 Every Friday, from 7 pm, 14 establishments in Llíria serve a tapa with a glass of wine or a beer at the incredible price of two euros. The places taking part in this campaign include La Taula de Llíria, Tapes i Arròs, Pizzería El Italiano, La Jijonenca Gelats FM, Telepizza, Bar A.P.T.C., Stop & Go, El Olmo, Cafetería La Sucre, La Cafe, El Cantonet de la Tapa, Cafetería Moka, El Foguer de Llíria and La Gruta. Anyone visiting the establishments included on the gastronomic route may also enter for the prize draw of 14 meals for two and five visits to the Bodegas Vegamar for two people, with a meal included. To enter you need to fill in the ten boxes on the entry form with the stamp of at least seven different bars or restaurants.