Villajoyosa cooks rice this week
Publishing date 1/09/2014
The Rice Week is held in Villajoyosa in September 5th to 14th. If you love rice or like to taste something new, come to La Vila and enjoy a great time. You will see that its reputation for good rice dishes is justified.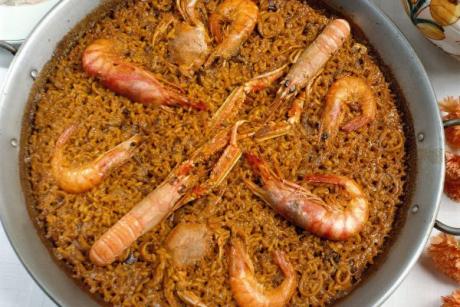 Through the celebration of this rice gastronomic week, revealing the deep roots that this product has in the culinary habits of the town, a dozen restaurants of La Vila offer the best rice and paellas in their menus.

The participating restaurants in this fourth edition are: El Hogar del Pescador, el Hogar Playa, la Taberna Tres14 - by Pinet, Zerca, Casa Elordi, Sant Pere, Fogón de Gonzalo, Club Náutico, La Marina, El Pòsit, Club de Tenis per el Posit and Miramar.

And among the rice dishes, you can find: Black and smoky rice with artichoke; Rice with pork leg and Tarbena sausage; Sticky rice with mantis shrimps; Rice with tuna, chickpeas and red pepper; Sticky Arborio rice with sea urchins and nougat air; Sticky rice with clams and vegetables; Sticky rice with pumpkin and smooth-hound shark; Rice with squid and turnip; Rice with cod, cauliflower, butter beans and red pepper; Risotto with monkfish, octopus, pumpkin, garlic shoots and crispy artichokes; Rice with anchovies and spinach and Rice soup with monkfish and foie.

The menus, at the affordable price of 18 euros, offer also original and luxurious entrées and desserts.