Sweet days at la Vila Joiosa
Publishing date 11/08/2014
If you love chocolate, La Vila Joiosa is the place for you on August 14, on a Most Chocolatey and inherently sweet local event that pays homage to chocolate. Come on over and visit factories, enjoy new shows and a great chocolate tasting. Delicious!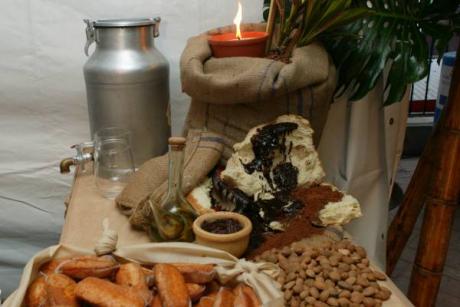 One year more, La Vila Joiosa holds the Xocolatíssima Comarqualitat 2014, in which the best products in the Marina Baixa region are promoted alongside the chocolate produced in La Vila Joiosa.
Xocolatíssima promotes activities such as the traditional Chocolate Route, with visits to the three factories, the projection of the movie Hansel and Gretel, a cooking course in the gastronomic classroom held by the Las Terrazas del Mercat establishment, and the star event, the popular chocolate tasting in the historical centre of La Vila Joiosa at 7 PM. At the same time, the Comarqualitat 2014 fair includes the best products in the land: Olis de Xortà oil, Nispra loquat beer, Benidorm pies, sweets from the Depalero de L'Alfàs del Pi, chocolates and nougats from La Vila Joiosa, and an endless supply of local recipes.
A saying goes: "To enjoy all pleasures would be foolish; to avoid them would be senseless." Do you agree? Would you renounce chocolate?