Cuina marinera de la Vila, a tasty plan
Publishing date 3/03/2014
La Vila Joiosa will host the 14th edition of the Mostra de Cuina Marinera de La Vila (La Vila Seafood Cuisine Display) up to March 9. Come and enjoy the best seafood-based cuisine, participate in contests and in wine tastings. If you like good eating, La Vila is the place to go.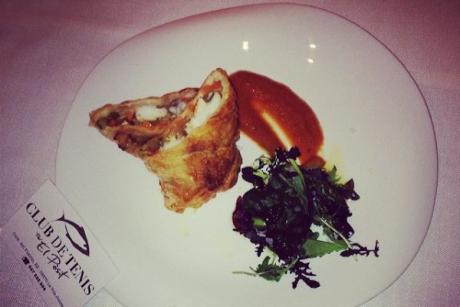 The XIV Seafood Cuisine Display at La Vila Joiosa will be held up to March 9. The ten restaurants participating in this edition will prepare a special menu served during the display. The other sessions will also include contests, talks and even wine tastings.

The
Ca Marta, casa Elordi, Club de Tennis per el Pósit, El Emperador del Hotel Montíboli, El Náutic, El Pòsit, el Hogar del Pescador, la Marina, Miramar and Zerca restaurants will participate in this edition.

A Gin&Tonic mixing contest, a talk on the mental health benefits of seafood cuisine by psychiatrist Consuelo Llinares, a talk on Nardo i Salat (aromatic beverage and preserved food with salt) by Vicent Romà, and various wine tastings.