Touristic route, mountain race and typical cuisine at 'La Vall d'Uixo'.
Publishing date 9/03/2016
Start the touristic route of culturally entertaining interest offered by the 'Vall d'Uixó' starting at the Caves of San Jose, just in case you do not want to participate in the race mountain, so you can enjoy the sporty atmosphere both at the start and at the finish of the 18th Mountain Race Rise to Pipa, which still has a historical heritage, and taste the local cuisine in any of its restaurants, you'll spend an amazing day!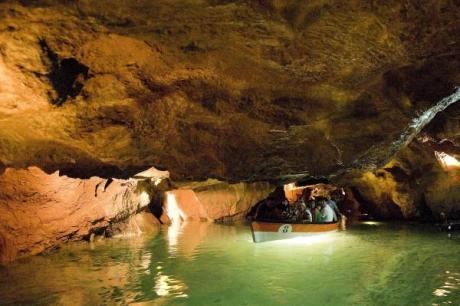 Visit the San Jose's Caves, the longest navigable underground river in Europe and delve into the depths of the Earth by sailing a boat on calm waters where you can contemplate a beautiful landscape that nature has kept hidden. Follow the San José Joint Aqueducts and 'Alcudia', the Church of the Holy Angel, the tower of the Benigafull Ducal Palace or the Marquises of Vivel's Palace, today a center for cultural and social activities. Hereafter, comes the Church of 'La Asunción', with a beautiful facade and a beautiful bell tower, also if you need to get some fresh air just go and behold the green mantle of orange trees that covers the lower part of the Vall d'Uixo's municipality, or stroll in the upper part by the pine forest, cork oak and maquis, which is the most prevailing vegetation.

Participate in or support long-distance runners in some approximately 17 kilometers circuits in a maximum time of 04:15 at 900 meters altitude and when you need to restore your energy, you can taste the typical "Ampedrao" which comes from a very old hunting custom in the village, or any of the typical sweets, a legacy left by the Arabs, mainly composed of flour, oil, sugar and almond.