Raid Sierra de Espadán, the adventure begins in the Vall d'Uixo Valley
Publishing date 22/09/2014
Espadán hosts this weekend the RSE, a Raid beginning on the eastern slope of the Sierra (the mountain chain). If you like the adventure, come and participate: mountain biking, zip line, kayaking and trekking are waiting for you. If you come, you will go through such amazing places you'll never forget.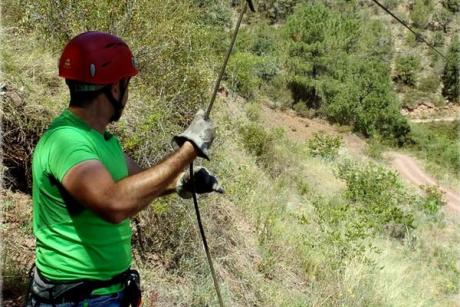 Urban orientation, mountain biking, zip wire, rappelling, climbing, potholing, trekking, archery, roller blading, kayaking and swimming are the activities planned in the event. And you can score for the Liga Española de Raids de Aventura. The sportive event begins on Saturday in the Vall d'Uixó valley.
Saturday's stage has a maximum competition time of fifteen hours, although we expect for twelve first participants to complete the circuit in the elite category and ten for the rest of categories.
The Verd3 Adventure Sports Club is the organizer of the 2014 RSE. This is a group of colleagues and friends, experienced athletes and nature lovers who are passionate about participating in any activity that has the nature as pitch.