Jérica goes back to the Middle Ages
Publishing date 29/06/2015
The municipality of Jérica is back another year to the Middle Ages. So, from July 4 to 5, the streets of Jerica, a town in Castellon known for its unique and beautiful Moorish tower, is the scene of parades, medieval dances, duels, performances by jugglers, exhibitions of handicrafts and artisan products, and other activities that carry back to the Middle Ages.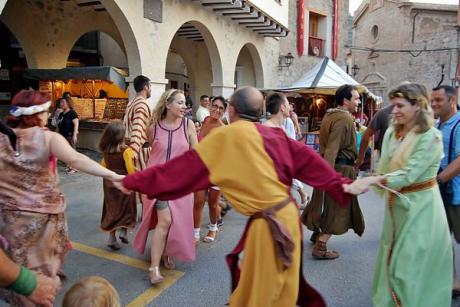 The municipality of Jérica is located in the interior of the Region of Valencia, in the area called Alto Palencia. The points of interest include the following: The Keep, the Castle Territory, the Tower of Alcudia, a building that has become the symbol of the town, and the Chapel of S. Roque. We recommend to end a tour around the town on a visit to the Municipal Museum where you can see a sample of the representative archaeological sites of the ancient inhabitants of the village.

And if you're into hiking, you should not miss the Ojos Negros Greenway going from Jérica to Navajas. If you have time enough, do visit the Salto de la Novia waterfall or the Esperanza site.

You see, there are many plans Jérica offers its visitors this first week of July. Come and get to know it closely, you will fall in love!