Crafts and Tourism Fair in Jérica
The town of Jérica will return to the middle ages once again, organising what is held to be the pioneer in Medieval Fairs in the lands of the Alto Palancia. Thus, from July 4 to 6, the streets of Jérica, the municipality of Castellón mainly known for its peculiar and beautiful mudejar tower, will host parades, displays with birds of prey, duels, acts by bards, displays of crafts and other activities that will take you back to the Middle Ages.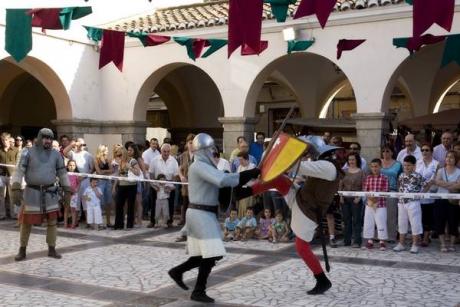 The town of Jérica is located in the inland Valencia Region, in the so-called Alto Palancia region. Its points of interest, among others, include the Belfry Tower, the courtyard of the Castle or the Alcudia Tower, a monument that symbolises the town, as well as the hermitage of S. Roque. We recommend that you top off your visit to the town with a visit to the Municipal Museum, where you will see a display of representative archaeological vestiges from the former inhabitants of the city.
And if you enjoy hiking, you should not miss the Ojos Negros Greenway from Jérica to Navajas. Once there, if you have the time to do so, you should visit the Salto de la Novia or the Paraje de la Esperanza.
As you can see, there are plenty of things to do in Jérica in this first week of July. Enjoy this weekend to visit this destination, taking in its Medieval traditions. Come and get to know it up close, you will fall in love with it!