Hondón de las Nieves returns to the Middle Ages
Publishing date 23/07/2014
Lovers of fine crafts should write down August 1 and 2 in their agendas to visit Hondón de las Nieves. Thirty artisans will be participating in the event. Do not hesitate, if you like crafts, Hondón is the place to be this weekend.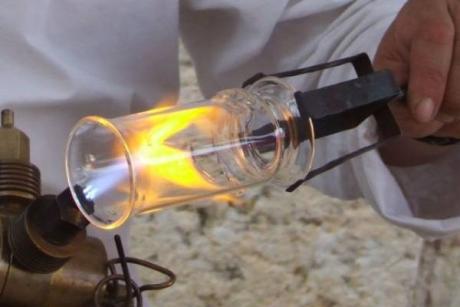 The streets of this town in the valley of Vinalopó will host about thirty authentic artisans throughout these days, with stalls in which they will demonstrate the love and skill they pour into their crafts.
The town centre will host the Auteur Crafts stalls. Over thirty stalls with a very varied offer: from ceramics and carved woods to cloth dolls, leather bags, designer clothes, handmade soaps and creams, woollen toys, slippers, puppets, tin decorative objects and paper filigree. Jewellery made from all kinds of materials: silver, macramé, glass, ceramics and paper.
In particlar, the demonstrations by José, the glass blower, and the ones in Raquel's workshop, where you can learn how to make your own sheets of paper, stand out. There will also be a merry-go-round and a playground with traditional board games for children. There will also be food stalls: cheeses, jellies, honey and fig bread, as well as crêpes and the Arabic tent with its sweet and tasty delicacies.

The fair opens on Friday , August 1 and Saturday, August 2 from 7 PM until past midnight.