Guardamar del Segura boasts of ñora and shrimp
Publishing date 1/06/2016
The Alicante town of Guardamar del Segura helds from the 6th to the 12th of June, the "Setmana Gastronòmica i Nyora the Llagostí".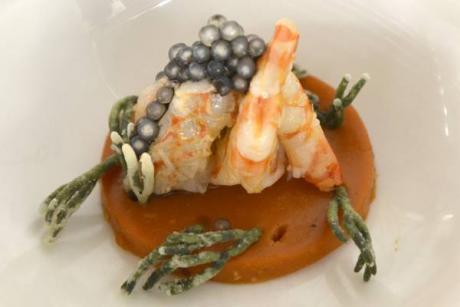 Ñora and shrimp, apart from being two delicious products, they are the most spectacular delicacies of the cuisine of Guadamar del Segura, the beautiful town in Alicante that boasts a shoreline park of over 800 hectares of dunes covered with pines. The garden and the sea will merge together from the 6th to the 12th of June on the twelfth "Setmana Nyora i Gastronòmica of the Llagostí". And you must not miss it for the world.

The week of the two best known local products of this population will begin with a dinner on Sunday, 5th of June, at the restaurant El Jardin. This year, and do pay attention, the prestigious chef Nazario Cano prepares two dishes on the sampling menu of that evening The restaurant Chema will host on Wednesday, 8th of June, a wine tasting by Bodegas Xenysel, the O.D. Jumilla.

But the core of the party is waiting for you in Alvarado's, Casa Paco, Chema, Club Nautico, El Bocaito, Garden, Le Bleu and Rincon de Pedro restaurants that serve special menus based on ñora and shrimp. Prepare to lick your fingers and enjoy the culinary delights of Guardamar del Segura, faithful representative of the quintessence of Mediterranean cuisine, their customs, their seafaring history and agriculture.