Pirate life is the best life. Come to the pirate rock festival in Gandía!
Publishing date 11/07/2017
Something is different in the city of Gandía. The first festival of rock, rap, reggae, mestizia (the fusion of the indian and European population and culture) and fusion takes place from July 20 to July 22nd. The Valencian coast awaits you. Do not miss it!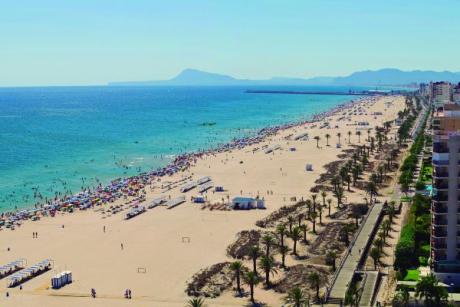 The Pirata Rock Festival in Gandía is already heating up its engines. What's interesting is, for example, the great variety of music genres and even poster printing. From rock to rap to reggae - the coast of Gandía offers a fun and unbeatable atmosphere.

Some of the confirmed artists are Macaco, La Pegatina, Muchachito, Stricnina, Rayden, Fuel Fandango, Sharif, Canteca de Macao, Fyahbwoy & Forward Everband, Green Valley, Toteking, El niño de la hipoteca, Rapsusklei, El Kanka and many more. And until the concerts begin, you will dance to the rhythms of the Batucadas (a subgenre of Samba) or the Charangas (brass bands) which will refresh your evening. Alternatively, you can also visit the festival workshops: dance, yoga and henna tattoos.

We're going to the pirate rock festival to have fun. During the festival, there will be everything you need, such as a dining area, including a vegan or vegetarian menu, and a quiet zone to relax.
Gandía (Valencia) has a variety of cultural resources complemented by the excellent tourist attractions on the coast. Great, fine sand beaches as a main attraction. Escape to the beaches. With their coast of seven kilometres and their quality of the water and sand, it will be ensured you stand there with your mouth open. El Grao, the harbor, the marshes, Alquería del Duc, Marxuquera and El Parpalló ... all this and much more needs to be discovered if you still have some energy left.