Finestrat looks back in time with the traditional 'Mercat i d ' Oficis'
Publishing date 22/03/2016
Valencian crafts, food and traditions will go together on the 2nd and 3rd of April, in a new edition of 'Mercat Traditional i d ' Oficis de Finestrat'. Workshops and craft demonstrations share space with products for lovers of traditional flavors.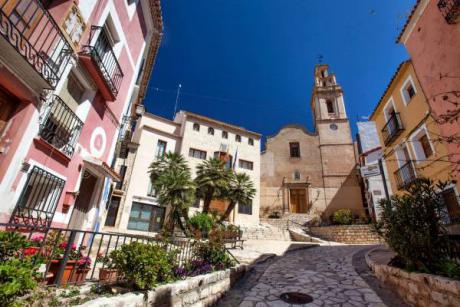 The historic center of the town of Alicante will be transformed into a colorful showcase of merchants, craftsmen, animals and traditions where you can taste the best of the local gastronomy and learn how craftsmen old-time products are made. Taste the typical dishes of the area as the 'arrós in fessols', the 'coca girà', 'taronjetes' and sweets of all kinds, among which are the typical pumpkin fritters or sweet 'coquitas' among other flavors, at stops to taste the Mahon cheese and from the north of the Iberian peninsula, pickles of all kinds, homemade honey, chocolates and coffees natural roast.

About 55 exhibitors will be around the old town of Finestrat with natural soaps, leather goods, products made ​​of recycled paper or kitchen wood utensils handcraft. All this interspersed with demonstrations of artisans, fun and educational workshops such as pottery for children, a small farm school and recreation of several rooms of a traditional house in the Marina area. Come if you have not been before, and get to know us!