Agenda Cultural Finestrat Noviembre 2014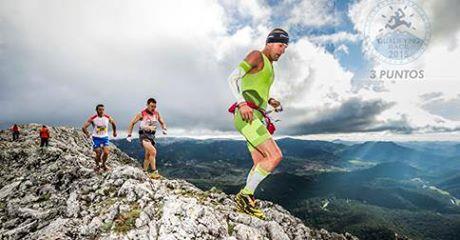 Description:
Actividades culturales
Dates:

Starts: 01/11/2014
Ends: 30/11/2014
Día 4
Plan de mejora de los factores de localización empresarial en Finestrat, reunión de trabajo con los empresarios del casco urbano, en el salón de plenos del Ayuntamiento, 19.00h. Organiza: Agencia de Desarrollo Local ASEFI, patrocina Excma. Diputación de Alicante.
Días 4, 5 y 6
VII Semana del la Salud de Finestrat
- Día 4: 18.00 h., Sala Multiusos de La Cala de Finestrat, "Taller práctico. Sobrepeso e hipertensión", por Mª Carmen Martorell Pascual, Dietista, Nutricionista y María Ana Mayor Marcet, Diplomada en Enfermería.
- Día 5: 19.00 H. Casa de Cultura, "La importancia de controlar la hiegiene del agua para prevenir enfermedades", por Teresa Merino Suárez, Farmacéutica.
- Día 6, 19.00 h. Casa de Cultura, "Enfermedades de transmisión sexual: protégete, a ti también te puede tocar" por Carmen Rosa Gallardo, Técnico de Salud Pública.
A lo largo de la semana: campaña escolar sobre alimentación saludable a cargo del Servicio de Promoción de la Salud del Centro de Salud Pública de Benidorm.
Día 8
Inauguración Exposición de pintura de Federico Rico, 20.00 h. Hasta el 28 en la Sala de exposiciones biblioteca.
Días 7, 8 y 9
Maratón 40K y Ultra 85K
- Día 7: de 17 a 20.30 h. en Casa de Cultura, entrega de dorsales y bolsa del corredor, con charlas técnicas.
- Día 8: 6.00 Plaza unión Europea, entrega de dorsales 85k; 7.00 h Salida Ultra 85K y entrega de dorsales 40K. 8.00 salida 40K; 16.00 entrega trofeos 40K; 18.00h. Cierre meta 40K.
- Día 9, 7.00 h cierre meta Ultra 85 K, 10.30 Entrega trofeos 85K.
Día 13
"Jornada de emprendedores agrícolas para la revitalización del campo y de la economía local". Casa de Cultura, 18.30 h.
Días 18, 19 y 24
"Curso de fertirrigación – Riego y abonado por goteo". Casa del Cultura 18.30 h.
Día 22
Taller de Jazz: 9.00 h. Master class Jazz; 20.00 h. concierto en la Casa de Cultura
Día 30
Teatro, "Luces de Bohemia" de Ramón María del Valle-Inclán. Casa de Cultura. Entrada libre
Information compiled by:
TOURIST INFO FINESTRAT (eng)
Avenida Marina Baixa, 15 - Cala de Finestrat,
03509 Alicante
Phone: 966801208
Fax: 966801272
Email: finestrat@touristinfo.net
This office does not assume responsibility for sudden changes or variations of the events published on this site.