Agenda Cultural Finestrat 2015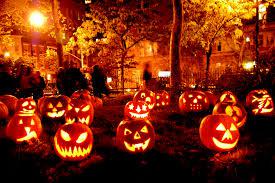 Description:
Actividades culturales
Dates:

Starts: 01/10/2015
Ends: 31/10/2015
Día 4
Actividad lúdica de la Comisión de Fiestas a las 18 h. en la Sala Jove.
Día 9
Actos del Día de la Comunidad VAlenciana:
- Pleno institucional a las 12 h en el Salón de plenos del Ayuntamiento.
- Danzas tradicionales con xirimita y tabalet. Plaça del Poble.
- Tapetes de la Comisión de Fiestas, Sala Jove.
Día 13
Conferencia "Utilización de las nuevas tecnologías con los niñ@s", a cargo del AMPA y la Policía Local, 17 h. en la Casa de Cultura.
Día 18
Concierto de Orquesta de pols i pua Escola calpina de corda y la Rondalla Cordes i Veus Font del Molí a las 19 h. en la Casa de Cultura.
Día 29
I Gala Empresarial de Finestrat, 19:30 h. Casa de Cultura.
Día 31
Fiesta de Halloween:
- Pasacalle desde el CEIP Puig Campana hasta la Plaça de la Unió Europea, 17:30 h.
- Fiesta infantil con merienda y tapetes. Sala Joven.
- Fiesta para todos a partir de las 20:30 h. Sala Joven.
Y además...
Taller de Formación y Coaching: días 19, 21, 26 y 28 de octubre, de 16:30 a 21:00 h.
Curso de Redes Sociales: "Cómo usar las redes sociales para promocionar tu negocio". Días 14 y 16 de octubre, de 17:30 a 20:00 horas. Vivero de Empresas. INscripción previa gratuita llamando al 96 680 40 40.
Concurso de Postales Navideñas. Inscripción del 26 de octubre al 20 de noviembre en el DEP de Juventud.
Curso de fotografía: "Cómo sacarle partido a tu cámara fotografica". Información e inscripciones desde el 5 de octubre en Dep. Juventud (3ª planta). Precio: 20 €.
Curso de Inglés para adultos. Lunes y miércoles (Centro Multiusos de la Cala), martes y jueves (Casa de Cultura), precio 20 €. Inscripciones en el Dep. de Edución.
This office does not assume responsibility for sudden changes or variations of the events published on this site.