Volta a les Fonts d'Eslida, a walk along Espadán
A moderately difficult trek from spring to spring, a breathtaking landscape between oaks and maritime pines and fun, lots of fun. If you like running and nature, you're lucky. Join the Volta a les Fonts d'Eslida.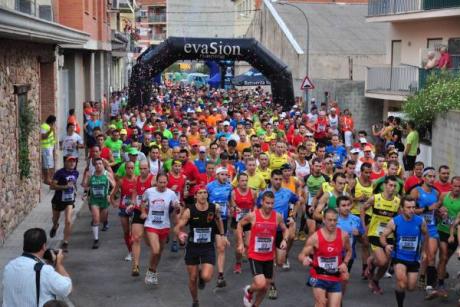 Eslidais characterized by lush forests of cork oaks, unique in our geography, pine forests, orchards of traditional crops such as olive and almond trees ... The eighth edition of Volta a les Fonts d'Eslida starts at 8:00 AM at calle Diputación with a tour of 15 Km which runs through various springs and typical breathtaking landscape from Sierra de Espadán. If you do not participate, you can always go on through its paths, or if you prefer, and you are in good shape, you can go on your own and walk up the uniquepeaks of Sierra Espadán or visit the nevera de Castro or that of l'Oret or old Cinnabar Mine, there are many options.

Aftera nice tour through the beautiful place, you should pamper yourself with tasting the natural resources that produces the territory: oil, cherries, honey, water ... The Eslida gastronomy is similar to which can be found in the bottom area of the villages of the Sierra de Espadán, highlighting their tasty meat, their stews and pastries.

What are you waiting for? Youwill love it!