The future of cinema is quoted in Elx
Publishing date 4/05/2016
Selected in the Mostra de Cinema Jove d'Elx films will be shown from the 10th to the 14th May in Odeon cinemas.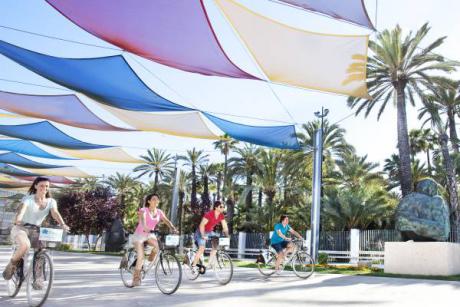 Movie lovers have reasons to be happy with the celebration of the XIX edition of the Mostra de Cinema Jove d'Elx 2016, which aims to promote young producers and filmmakers between 14 and 35 years, both Spanish and foreign but with a permanent legal residence in Spain. The selected films in the contest will be screened from the 10th to 14th May at the Odeon cinemas in this city of Alicante.

The event strengthens year after year thanks to the attendances and the quality of the works submitted for the contest. In this way the public has the opportunity to enjoy the first works of the ones that make the future of this sector.

And the icing on the cake is on Elche a city full of culture since immemorial time, a land that gave birth to the Lady of Elche and the Misteri. The historic city center draws a place of contrasts, where the monuments of a glorious past are mixed with buildings of a modern and dynamic city.