The Elche half-marathon, an event that is old indeed
Publishing date 24/03/2014
Once again, Elche holds its yearly half-marathon, with 42 participants having already signed up. This distance test, held on March 30, is considered to be the oldest in the world in the distance of 21.097 metres. Let's do some running!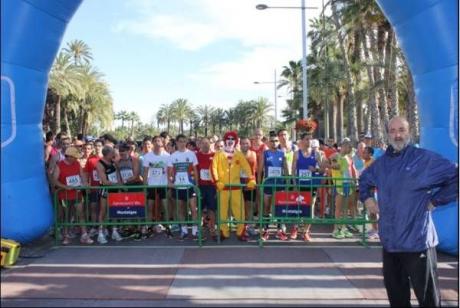 The test will be held on Sunday, March 30. The start, near Paseo de la Estación (C/ Diagonal Palau), will take place at ten in the morning, and the finish line is near the Paseo de la Estación. The sports park has been provided with an area for locker rooms, bathrooms, wardrobes, showers, offices, computers, press and physical therapists.
The Elche half-marathon is the oldest race of its kind in the world. There have long been many distance tests, but never has there been a half-marathon like this one.
The history of the half-marathonbegan when Manuel Jaén, one of the foremost exponents of local athletics, organized a marathon race in Elche. He finally decided to host a half-marathon, which was won by José Sempere. At the time, the race followed an urban circuit that was 4.240 metres long, with five laps leaving through the old train station, following paths among palm trees. Since then, the test at Elche has been continually held in the calendar of half-marathons.