Agenda Junio 2015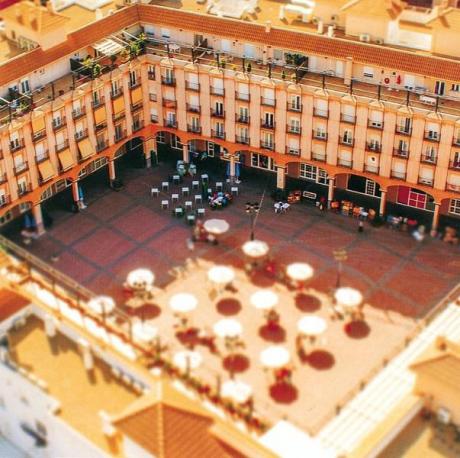 Description:
Actividades culturales
Dates:

Starts: 10/06/2015
Ends: 30/06/2015
AGENDA CULTURAL JUNIO 2015
TEATRO CASTELAR(Jardines, 24 – Telf. 966982222 – www.elda.es)
Venta de entradas: Instant Ticket, 902444300
Viernes, 5 – 20h.Concurso de Jóvenes Talentos Valle del Vinalopó. Organiza: Agrupación Local de APAS Contacto: Raquel Latorre: 6645752598. Localidades: 3€
Jueves, 11 – 19h.Grupo de Teatro de Aulas de la 3ª Edad "Antología de la Zarzuela". Contacto: Ana Ferrando, 636166807. Entrada Gratuita
Sábado 13 – 20h.Asociación de Alumnos del CFPA Antonio Porpetta: "Gardenias para Jacinta" de Sacra Leal. Contacto: José Torres, 655949006. Entrada Gratuita
Domingo, 14 – 19h.Banda de Ducandos de Monóvar y alumnos del C.P. Padre Manjón presentan el musical: "Bella y Bestia" a beneficio de ANDHA (asociación niños y adolescentes hiperactivos y otras discapacidades de aprendizaje). Contacto: Gracia, 638834351
Jueves, 18 – 21h.Taller Teatro de la Concejalía de Juventud "Ser-vicio de habitaciones". Dirección: Begoña Tenés. Contacto: Begoña, 606956051. Localidades: 5€
Domingo, 21 – 20h.Alumnos de Talleres de AMFI "IV Gala Fin de Curso Actividades AMFI" Organiza AMFI. Contacto: Ana Amat, 966981754. Localidades: 6€
Viernes, 26 – 21:30h. y Sábado, 27 – 20h.Escuela de Baile Isabel & Sara "Singers". Contacto: Isabel, 657888623. Localidades: 12€
Domingo, 28 – 19h.Coro "Elda Canta" Federación Club de Jubilados "Concierto a beneficio de ASPRODIS". Organiza Federación de Club de Jubilados. Contacto: María Pérez, 650704142. Localidades: 3€
SALA DE EXPOSICIONES DE LA CASA GRANDE DEL JARDÍN DE LA MÚSICA(Antonino Vera - Telf. 965397477 – Visitas de lunes a sábado)
Del 4 al 19 de junio.Planta Baja: Aulas de la 3ª Edad "Talleres de pintura y manualidades". Contacto: Ana Ferrando, 636166801. Inauguración: Jueves, 4 – 19h.
Del 5 al 20 de junio.Planta Alta: Alumnos de AMFI "Talleres de cerámica y pintura". Contacto: AMFI, 966981754. Inauguración: viernes 5 – 20h.
This office does not assume responsibility for sudden changes or variations of the events published on this site.