Fair of Truffle and Artisan Products in El Toro
Publishing date 17/11/2015
El Toro, a town included in the "Ruta de los Manantiales" (Spring Route) counts with several fountains, signposted trekking routes, bike routes, monuments and buildings revealing the splendorous past of the area. One of the main events these days is the Fair of Truffle and Artisan Products, where those restaurants taking part on it will offer menus including the valued truffle, gastronomy's black diamond. You cannot miss it!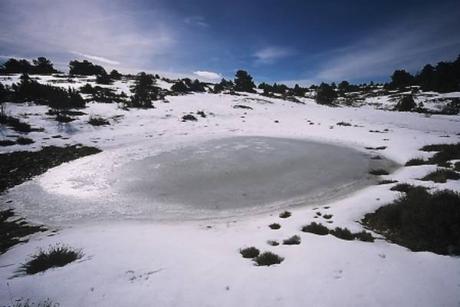 Visit El Toro in the region of Alto Palancia, a place standing on mountains belonging to the Jurassic era, and enjoy its temperate, dry and healthy climate, a witness of the activity from Iberian, Romans, Moors and Christian knights from all kinds of orders, including the Templars. Taste the water, the secret of its citizens' longevity, and observe the surrounding nature, which has even been studied by eminent botanists such as A.J. Cavanilles. Do not forget the source of Palancia's river, close to the farmhouse El Molinar by Estrecho de Cascajar, which has been declared a protected environmental area. Despite being focused on those adventurous ones, this excursion also gives you the chance of visiting the narrow gorge where the river starts and where its water melts with those coming from Barranco del Resinero.

And to conclude, after so much natural and cultural offer, it may be a great idea to taste the excellent olla trufada or any other dish based on local products, such as patatas viudas, fried pork, roasted rabbit or grilled meat. And as a complement, taste our doughnuts, pies, sequillo or the wonderful pan quemao, a circular sponge cake with toasted sugar on it. Enjoy your meal!