Actividades navideñas en El Campello 2014.
Actividades navideñas en El Campello para toda la familia
Navidad es tiempo de compartir y disfrutar de los amigos y de la familia. Podemos hacerlo en nuestras casas o bien salir a pasarlas 'fuera'… En El Campello os hemos preparado muchas y variadas actividades para llenar vuestra Navidad de sabor a Mediterráneo. ¡¡Que la disfrutéis!!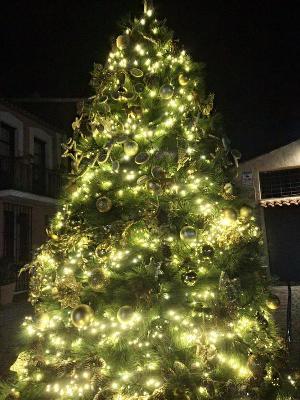 Description:
Actividades de ocio
Type: Navidad
Dates:

Starts: 10/12/2014
Ends: 07/01/2015
Sábado, 13 de diciembre
18.30 horas | Inauguración Belén Sala Vestíbulo de la Biblioteca Municipal "Rafael Altamira
20.00 horas Concierto de Navidad L'Avanç - En Centro Social
Viernes, 19 de diciembre
19.30 horas Recital de villancicos de los niños de Catequesis | Salón de Actos del Centro Social
Sábado, 20 de diciembre
17.00 horas Representación Navidad de los niños de Catequesis y entrega Premios Concurso de Belenes- Casa de Cultura
Miércoles, 24 de diciembre (Noche Buena)
- Papá Noël en Coveta Fumá (Pza. Don Carlos)
De 13 a 15.30 Recogida de Juguetes
De 16 a 19h. Entrega de Juguetes a los niños y animación infantil.
Sábado 26 de diciembre
- A partir de las 17.00h. CARTERO REAL - Recorrido por las calles del municipio
- Hora por determinarCONCURSO POSTRES NAVIDEÑOS -Concejalía de Comercio - En la Plaza Canalejas (de la Iglesia) - Consultar Bases-
Del 26 al 28 de diciembre
Muestra Gastronómica en Carpa de Navidad (Junto al Centro Social) 26 y 27/12 con horario de 12:00 a 01:00h y 28/12 de 12 a 18h.
Restaurantes: El Passatge Cuina, JoVa, Áncora, Seis Perlas, L'Hexagone, Bar Merfín y Café Iris
Del 26 al 30 de diciembre
- De 12.00 a 14.00 Animación Infantil en Paseo Marítimo y Carpa Navidad (Junto al Centro Social).
31 de diciembre
Fiesta de Nochevieja- Carpa de Navidad (Junto al Centro Social)
Del 02 al 04 de enero
PINC- Parque Infantil Navidad El Campello en Casa de Cultura
05 de Enero
17.00h. Cabalgata de Reyes Magos - Desde el Club Náutico por las calles del municipio hasta la Plaza de la Iglesia.
-------------------------------------
CAMPAÑAS DE NAVIDAD
* Recogida de Juguetes Solidarios (Centro Social)
* Compra y Rasca en Navidad - Comercios Locales-
* Durante la Muestra Gastronómica en el Stand de 'El Campello Emprende' se recogerán alimentos. Los donantes entrarán en el sorteo de una Cena para dos personas.
Information compiled by:
TOURIST INFO EL CAMPELLO (eng)
Calle San Bartolomé, 103 - Esq. Ruperto Chapí,
03560 Alicante
Phone: 965634606
Fax: 965633548
Email: campello@touristinfo.net
This office does not assume responsibility for sudden changes or variations of the events published on this site.