D*na, the Gastronomic Festival of Dénia
Publishing date 21/09/2017
Do not miss the event of the year. The maritime walk of the Marineta Cassiana in Dénia will host the gastronomic festival D*na, which pays tribute to gastronomy like the essence of the Mediterranean lifestyle.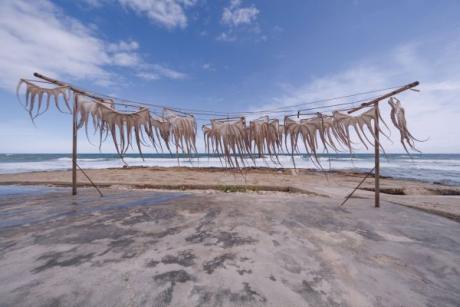 D*na Festival Dénia is a gastronomic and recreational festival of international dimension organised by the City council of Dénia and the Agència Valenciana del Turisme, with the chef Quique Dacosta as spokesman and gastronomic commissioner. Come and enjoy two intense days full of events, talks, workshops, cooking workshops and activities for children. The Maritime Walk Marineta Cassiana will turn into a Mediterranean "village" linked spatially and visually to the sea.
The festival shows these figures: 2 stages, 300 metres of "table to the sea", 15 places for restoration, 5 food trucks, 20 places of producers and artisans, talks and demonstrations, cooks, cooking workshops, activities for children, Michelin star awarded chefs, products and dishes in direct. On 30th September and 1st October, Dénia turns into the capital of the gastronomy and in the universe of the local production.

If you want to discover the taste of the Mediterranean, this is your festival.

The climate is on your side, visit 'Dénia, 'creative city of the gastronomy'and its beaches, rocky coves, places like the Montgó, streets and neighbourhoods, the castle – distinctive sight of the municipality - and the archaeologic museum. Draw a good schedule for your days because you will want more.