Dénia lives its local festivities
Publishing date 30/06/2016
The festivities in the town of Dénia don't leave a void day in the calendar. This week is the turn of their religious festivities. Until July 17, bulls, music and dancing fill the streets of the town. Come and enjoy one of the most unique festivals in the Valencia Region.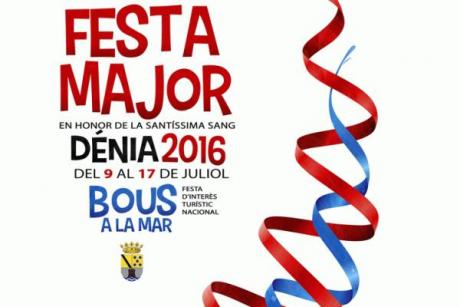 This week, in the Marina Alta, the celebration of one of the most characteristics festivities in the region is held. This is the "FestaMajor de Denia" or Denia's main religious festivity, a unique opportunity to visit this attractive destination in the Costa Blanca, to live the joy of their festivals with a mix of music, fireworks, children's games and the running of the bulls. Since during the festivals, the traditional celebration of Bous a la Mar takes place,a Festival of National Tourist Interest where bulls are pursued until they fell into the water in the sea port.

During the celebration of the festivities, a series of concerts and balls will be held, among which the concert of the Most Holy Blood (Santíssima Sang)by the Musical Arts Association of Dénia will be performed on Wednesday, July 13.

Also on Saturday at 19 hours, the parade of floats, krewes and music will take place through the streets of Marqués de Campo, Diana and Patricio Ferrandiz. It is a parade of the artisan floats made by the falleros (commissioners of the fiesta) themselves throughout the year, which is declared as Provincial Tourist Interest Festivity due to its uniqueness. The fireworksdisplay will be held on Sunday night becoming the climax of the celebrations.

Enjoy this summer's most unique festivals in the Valencia region!