Parc Miner del Maestrat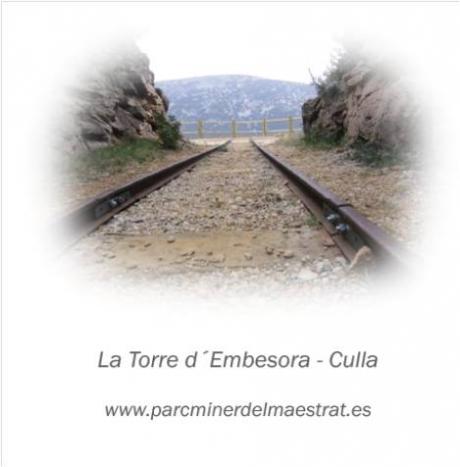 Description:
Actividades culturales
Dates:

Starts: 01/01/2012
Ends: 31/12/2013
El Parc Miner del Maestrat se encuentra en el paraje natural de "la Fontanella", situado a unos 800 metros de altitud, y permite contemplar unas magníficas vistas panorámicas de la comarca de l´Alt Maestrat.El conjunto de sus 6 galerías se encuentra a 3 km. de la población de La Torre d´En Besora y a 8 km. de la población de Culla.
Está compuesto por un entramado de galerías longitudinales de más de 4 km. cuyos minerales han sido extraídos desde la década de los 40 hasta finales de los años 60 del siglo pasado, esencialmente óxidos e hidróxidos de hierro y goethita.
DESCUBRE EL SECRETO...
En las cimas montañosas del interior de Castellón, en el corazón de l´Alt Maestrat, se encuentra la mina VictoriaEsperanza.
Un espacio privilegiado en el que podrás conocer la antigua industria minera subterránea, recorrer sus galerías y saber como vivían y trabajaban aquellos hombres que dejaron este extraordinario legado.
Un patrimonio con gran atractivo turístico y cultural, una experiencia para los sentidos, una aventura apasionante.
Adéntrate en las entrañas de la tierra y descubre el secreto del Parc Miner del Maestrat.
HORARIOS Y TARIFAS
Puede consultar esta información en
www.parcminerdelmaestrat.com
NOTA: Las visitas tendrán una duración de 1h 30m y se realizarán siempre y cuando las condiciones meterológicas lo permitan. Se recomienda ir equipado con ropa de abrigo y con calzado adecuado.
This office does not assume responsibility for sudden changes or variations of the events published on this site.