International Festival of Performing Arts, Tercera Setmana.
Publishing date 7/06/2017
From 8th to 18th June, the International Festival of Performing Arts Third Setmana held its second edition in halls, streets and unique areas of Castellón, Valencia and Alicante. We invite you to come to this annual festival of performing arts, an open window to the creation and adventure.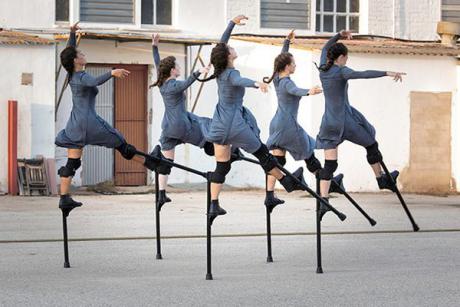 At Festival Tercera Setmana we will see a total of 27 proposals which share origin, identity, language and culture. International presence experiences a humble but significant increase in the programme schedule. Up to five shows from beyond our borders will take part in the festival; more than double the presence in the first edition.

And if there are prestigious awards in the performing arts they are the Max Awards. They will be present in Third Setmana as a total of 13 finalists from this year's edition, whose awards ceremony was held in Valencia, will be shown in the festival.
Theater rooms in Valencia, Alicante and Castellón will host numerous representations but performances will also take place in singular spaces. And of course, the street will be again a priority stage in Tercera Setmana programme, an initiative by the Valencian Association of Theater and Circus (AVETID). The offer in street art shows is increased, free shows, which sum up more than a dozen among the three cities and enhance the interaction of the festival with urban space. Circus, dance, theater for all audiences, parades, performances and even a dog concert shape the offer representative of the spirit of the festival.

Nature scenery lovers, time has come. Do we count on your presence?
Other details:
Comunitat Valenciana