9th October: Day of The Region of Valencia
Publishing date 27/09/2017
Our day has come! October 9th is the Day of The Region of Valencia. Join in the activities of the municipalities, discover what means to be Mediterranean and show your love as only we can do here.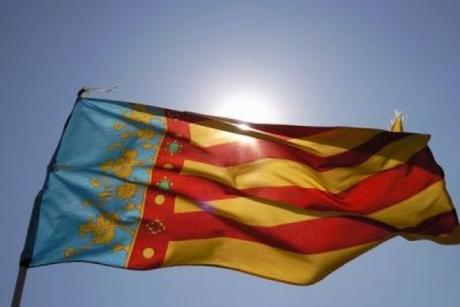 The Day of The Region of Valencia is celebrated on October 9th. This day, Valencian inhabitants celebrate the entry of King Jaime I in the city of Valencia in 1238. And since it is a holiday, in a large number municipalities of The Region of Valencia you will find an endless amount of cultural events. If we talk about Valencia itself, the anniversary of the conquest is celebrated by an emotive civic parade lead by Reial Senyera.
Immerse into the feeling of being in the Mediterranean. In The Region of Valencia you are going to find hospitality, happiness, holiday and everything you need to make you feel at home. Discover what means to be in the Mediterranean and take with you thousand different sensations thanks to our sun, sea, gastronomy, patrimony and culture.

We have left the best news to end with. '9th October' is also Valentine's Day in the Region of Valencia. It is traditional to give the 'mocadorà', or more commonly 'mocaorà', which is the way in which the Valencian lovers express their love to their loved ones. It is a silk handkerchief with sweets of marzipan insider home made by the Valencian confectioners. These sweets consist of the traditional pastries named Piruleta and Tronador - small bars of marzipan, done to equal parts with almond and sugar and filled with egg yolk - along with small marzipans in the shape of fruits and vegetables from the Valencian Orchard.

We count on you!
Other details:
Comunitat Valenciana