The GP Generali of Valencia region, the last race of the year
Publishing date 3/11/2014
This weekend is the last race of the year of the Motorcycling World Championship and again, it is held at the Valencia Circuit in Cheste. An exciting event with two outright winners: Marc Marquez in MotoGP and Esteve Rabat in Moto2. And with news this year, since the organization of the Motorcycle Grand Prix of Valencia allows the invasion of the track after the race, for the first time in the history of Grand Prix in Spain. The emotion is guaranteed during the race and after it!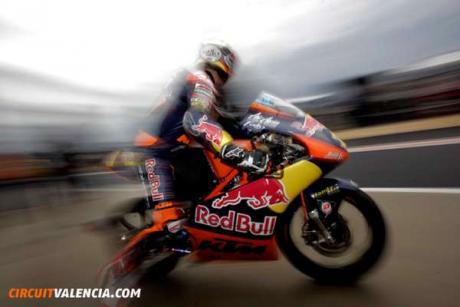 The Ricardo Tormo circuit in Cheste closes again, for the sixteenth consecutive time, the motorcycling world championship in the categories of Moto GP, Moto2 and Moto3. Get thrilled one more year with the last race of the World Championship in the Cheste circuit, where the best riders in the world will battle in a tough duel for scoring in the championship.

The GP of Valencia closes the World Championship the big way, with two sure winners: Marc Marquez and Esteve Rabat. And last but not least, the smallest Marquez, Alex, arrives as a leader in Moto3.

Another novelty is that this year, the American Freddie Spencer, the world champion in the 500cc and 250cc categories, will perform a lap of honor to the circuit. Freddie held the record for being the youngest world champion in history until the emergence of Marc Marquez in the world of motorcycles.

Come to Cheste and enjoy the best racing. You may possibly celebrate three Spaniards on the podium, two of them will get there for sure.