Cheste warms up for the last races in the 2013 Motorbike World Championship
Publishing date 4/11/2013
The Ricardo Tormo Circuit in Cheste is ready for the Gran Premio Generali de la Comunitat Valenciana, the last race in the 2013 Motorbike World Championship season. This year's event will be taking place from 8 to 10 November and has a marked Spanish flavour.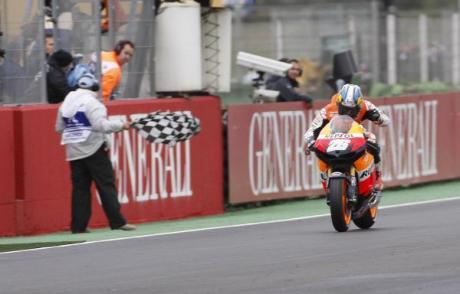 Once again, the final event of the season is being held at the Ricardo Tormo Comunitat Valenciana Circuit in Cheste, where today's top three-cylinder specialists will be competing for the world title.
All three categories of the motorbike world championship are being hotly disputed, but it's MotoGP where things are really close, especially after the Grand Prix races in Australia and Japan. In any case, it's great to see that the final Championship event in Cheste this weekend will be featuring Spanish riders such as Márquez, Lorenzo, Pedrosa, Espargaró, Rabat, Salom, Rins and Viñales.