OPEN DE ESPAÑA BTT Chelva 2016 INTERNACIONALES - Chelva- Gran Premio Cult Bikes
Publishing date 24/02/2016
This year's calendar for the Olympic Cross Country (XCO) from Open de España will consist of a total of five races. This year's edition will also be including a new race in Chelva that will mean the start of the circuit at the beginning of March.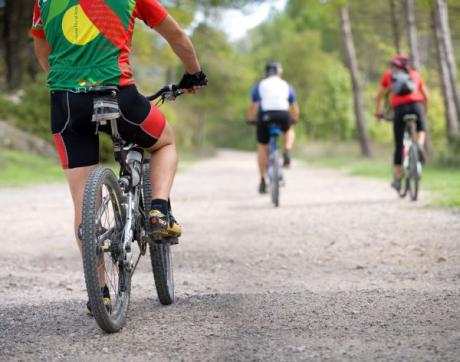 This new race in Chelva will take place on the 5th and 6th of March under the name of 'Internacionales de Chelva-GP CultBikes' and will entail the inclusion of this Valencian town in the exclusive sports calendar that will take its participants through Valencian Serranía.

As in the two previous editions, all main races on Sunday (XCO) will be preceded by a special M-Class race, a race against the clock through a similar circuit to the one on Sunday in a 5.4 km track which includes a rocky slide in the middle of the circuit.

You can already enroll yourself for the opening round from Open de España Cofidis XCO 2016 ―the Internacionales de Chelva-GP Cultbikes!

Chelva is a small town in the interior of Valencia where nature is combined with tasty gastronomy and monuments as the Roman aqueduct. Don't miss the opportunity of going down the homonymous river in town and following the main tributary of Turia river.