Truffles and art in the Maestrat, a beautiful blend
Publishing date 10/02/2014
A delicious meal in the Maestrat and an exposition, truffles and art together, the best cooking with sacred works… You can now enjoy it all on weekends, as if you're having a meal in El Maestrat, you've got an entrance guaranteed at la Luz de las Imágenes.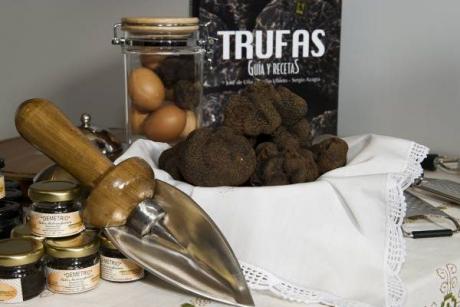 Do you like art? Do you like good cooking? If you do, you're in luck: the region of the Maestrat, in the province of Castellón, is simultaneously hosting the Truffle Sessions and an exposition called Pulchra Magistri. El esplendor del Maestrazgo en Castellón. If you have a meal at one of the restaurants affiliated to these sessions, you will be given a free ticket to the exposition.

The III Truffle Culinary Sessions are held every weekend until the end of March 2014, and many restaurants in the towns of de Albocàsser, Ares del Maestrat, Benassal, Catí, Culla and La Serratella have prepared delicious menus with truffles as the star product for this occasion. They also give a free ticket to the exposition to every one of their guests.

Come to the Maestrat to enjoy it all in one trip. Truffles and art, the perfect pair for a day, a weekend or a short or long holiday, keeping in mind that Luz de las Imágenes is displayed in four locations: Culla, Catí, Benicarló and Vinaroz. Fifteen restaurants participate in the sessions.