Fiesta de la Manzana Esperiega in the land of Rincón de Ademuz
Publishing date 4/11/2015
If you haven't been in the region of Rincón de Aramuz yet, you now have a good and healthy reason to do it, as the celebration of this kind of sweet apple will be hold again during the 14th and 15th of November. Enjoy and discover one of the most interesting and unknown regions in the Valencia Region, a land with a unique personality. Do not miss it!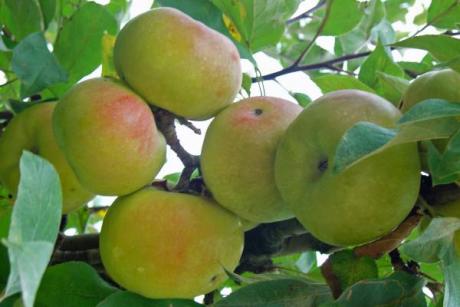 The most special characteristic of the "Esperiega" apple, an autochthonous variety from Rincón de Ademuz, is the fact of being covered by what is called "the frozen apple effect", the result of applying crystallized sugar around the apple, which makes it look as if it was made of ice. These are the sweetest apples, perfect as a dessert and for many other culinary uses. This special fruit is the centre line of the Fiesta de la Manzana, a celebration where, apart from learning all possible details of this specific variety through round tables, you will also be able to take part in Rincón-Art, a market full of local food and handmade agricultural products and entertained by the Excelentísima Espe-Riega. The well-known Batucapa, an itinerant batucada from the Sociedad Musical de Ademuz, will be accompanying the free bus of Ruta del tapeo! on its route through the district of Barrioso de Castielfabib. But that's not all! Many other activities will take place these days, as public tastings of local apples, a contest to find the best fruit, daily expositions, storytellers and workshops for kids.
Finally, the end of this fruit's harvest will coincide with the third edition of Castielfabib's Fiesta de la Manzana Esperiega. Apart from the apple, many other local products such as nuts and dried fruits, turrones, sausages and cold meat, handicrafts and so on are expected to play its own role during these days. Visitors will get the chance of discovering the history of Rincón de Ademuz through its landscape, customs, flavors and smells.