Sweet autumn in Castellón
Publishing date 10/11/2014
An intense chocolately aroma surrounding Parque Ribalta in Castellón can only mean one thing – it´s time for Chococas, the chocolate festival celebrated in the capital of the Plana from 14th - 16th November, which transforms the town into the most appetizing paradise.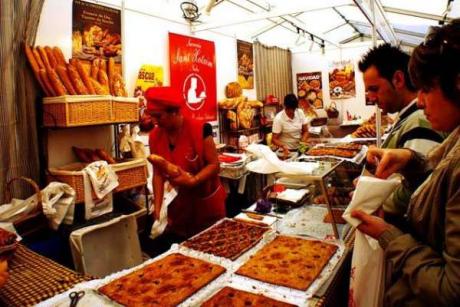 Chococas, the festival dedicated to the world of chocolate, has been held in Castellón since 2008. It´s a popular event offering sweet treats and artisan produce that will delight even the sweetest tooth.

And that´s not all, as everything from wines to soaps, tarts, biscuits, bonbons, turron, donuts, honey, ice cream and cakes can also be found at Chococas… And everything is made from chocolate!

What´s more, the festival is also home to a huge variety of activities for people of all ages, taking place throughout the three-day event.

Get down to Castellón de la Plana this weekend and discover over a thousand varieties of chocolate at Chococas festival.