MARTE, Fair of Contemporary Art in Castellón
From 16th to 19th November, the contemporary art is the main guest in Castellón in an international exhibition which will allow you to see in one space the most modern offer of present-day art.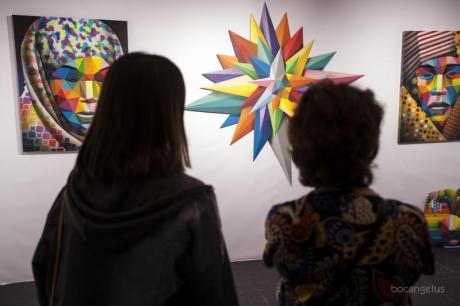 There are cultural plans you cannot you miss. And this is one of them. The International Fair of Contemporary Art MARTE will take place in the Auditorium and Congress Palace of Castellón and it will promote artists whose works and editions of art you will be able to buy. What makes this fair a different meeting point? That it has a main space, MARS Curated, formed by a selection of 20 curated projects; tackling distinct fields of the contemporary art like the music in MARS Music – with concerts of The rabera Eclèctica, Miralles Bono and The Ganglions -, the performance in Social MARS, the books of artist in Publishing MARS, the debate in MARS Lab and the work of institutions of the sector in Orbital MARS; and as it was born with vocation of diffusion between all type of publics. As you see, cultural plans worth an A+ mark.
Pay attention artists and art lovers because Jesús Zurita will offer a participative masterclass and free on Thursday 16th November at 12.00 in the Miau Fanzara. It is a unique occasion to see one of the most outstanding artists in this discipline working and besides, you will be able to take part.
Complete your experience in a more than interesting city. Days in Castellón go on calmly, between the sea and the mountain. Visit its maritime district, approach to the fishing port, the market, the casino, the Panderola - the steam tram which joined between 1888 and 1963 the village of Onda and the Grao of Castellón- and the lighthouse and its romantic charm from past times.