The Magdalena, a festival among lights and reeds in Castellón
Publishing date 16/02/2016
Castellón de la Plana recalls its origins in the celebrations of Magdalena. From 27th of february to 15th of March, these festivities commemorate the transfer of the city from the Magdalena Hill to the fertile coast line in 1251. Come to Castellón de la Plana and enjoy a unique event in the world.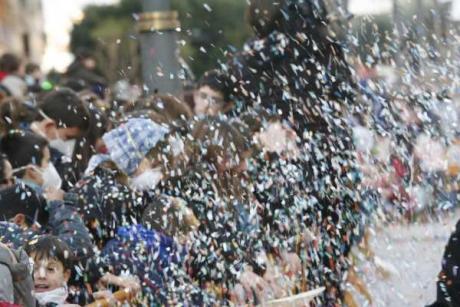 The Fiesta of Magdalena is the living testimony of the origins of this town, the proof that shows Castellón kept alive its history thanks to a festivity where tradition, real facts and legends blend into the crucible of popular culture.

The passage of time has added to the festive tradition a diverse mosaic of leisure activities that delight both locals and outsiders. In fact, during the holidays, there is a massive attendance of people with the intention to participate in the huge range of leisure activities offered by the city.

Fireworks, concerts, shows, animation, music bands, and the typical gaiates and collas invade the streets of the city during these days, while joy and light take over the newly opened season. The Pilgrimage of the Reeds is a penance pilgrimage commemorating the event of moving the town from the mountain to the the fertile plain, which is celebrated on the third Sunday of Lent.

The joy and celebration only ends when the queens of the festival shout: Magdalena Vítol! And a wildfire illuminates the city. If you want to have a real feast of light and color come to the celebrations of Magdalena, you'll feel like a local participant, because in Castellón no one is a stranger or foreigner.