Let's disguise! Try it on the Western Fair in Castellon de la Plana
Publishing date 16/10/2015
The Western Fair in Castellon de la Plana will be held from 23 to 25 October in la Plaza Huerto Sogueros, a space that will set the style of the West full with all the entertainment and activities that have been prepared. Come and feel like a real cowboy!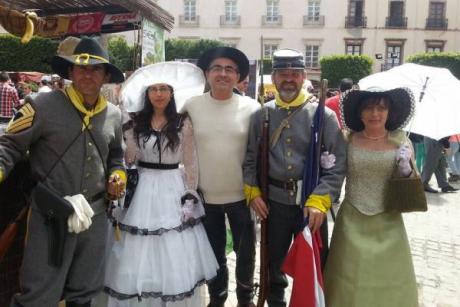 There will be numerous shows, theater starred by cinema specialists recreating typical scenes of life in the West, various workshops for children such as face painting, puppet theater workshop, dressing up as a cowboy for children or horseshoes games. There will be a Market of the Western Fair which will include crafts stalls, food and drink, as well as a Can-Can ball. Each day there will be different shows reenacting typical scenes from Western movies such as a bank robbery, poker game in the saloon, the final duel...

Attending the Western Fair in Castellon will be a full success, both for its originality and for the various activities you can enjoy with the whole family. The whole atmosphere will remind the western films and your childhood, since who did not dreamed of being a cowboy as a child? Now you have the chance to become one in the Western Fair in Castellon de la Plana.